Hummer Wheel Spacers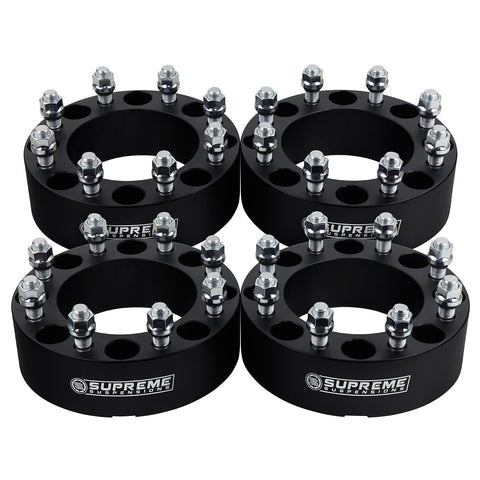 Features: Lug Pattern: 8 x 165.1mm Stud Size: M14 x 1.5 Center Bore: 130mm Installation instruct...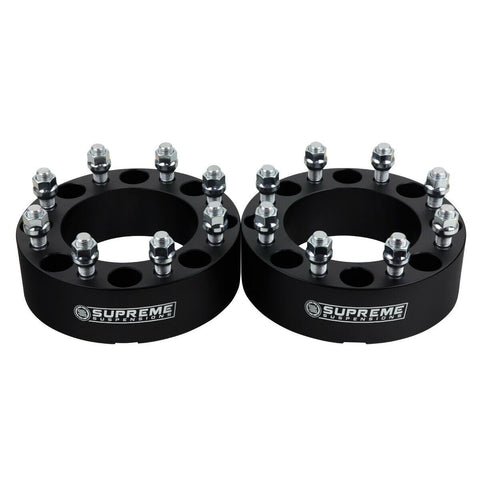 Fitment: 2003-2009 Hummer H2 4WD * Please note that these Wheel Spacers will CHANGE your vehicl...
To successfully conquer any terrain, you need to be able to customize the way your wheel rests under your fender to provide yourself with enough lift and clearance over uneven terrain or debris. If you're driving a Hummer, then it's only natural that you need to take advantage of Hummer wheel spacers to compensate for narrow axles or a low-riding chassis. Supreme Suspensions can provide you with high-quality and readily available Hummer H2 wheel spacers so that you can get what you need and off the beaten path.
Wheel spacers & adapters for
 Hummer H2.
Enhance your Hummer truck's performance with Supreme Suspensions® 8x165.1 & 8x 170 wheel spacers & wheel adapters. We offer some of the best wheel spacers to improve your Hummer's handling, stability, and look. Increase fender to wheel clearance and install larger tires to transform your Hummer truck into an Off-Road machine. Whether you're looking to widen your stance or pick up some clearance to mount bigger tires, Supreme Suspensions® has you covered with our full line of the best Wheel Spacers & Wheel Adapters for Hummers.
Contact us today to learn more about our Hummer wheel spacers! Our experts will be glad to provide you with the guidance you need to pick the right components and ensure your Hummer is ready to tackle any environment.