Installation Tools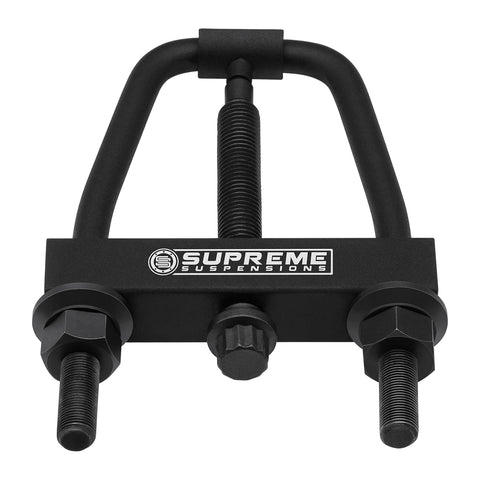 Torsion Key Unloading Tool Installation Instructions Our CNC Machined Torsion Key Unloading too...
2x Coil Spring Compressors 4x Hardware Clamps Installation Instructions Supreme is proud to bri...
Installation Tools for Lift Kits
Installing car components on your own can be difficult without the expertise and equipment professional mechanics have. To help, Supreme Suspensions® offers installation tools for lift kits that will help make installation and removal more convenient.

Our Supreme Suspensions® installation tools allow for easy removal or installation of our lift kits. Our Coil Spring Compressor tool is ideal for your truck's strut and coil spring suspension setup. This compressor tool helps compress the spring on your strut or independent spring making removal and re-installation a breeze. Our CNC Machined Torsion Key Unloading tool allows you to remove and install torsion bars and keys safely and easily.