Mazda Wheel Spacers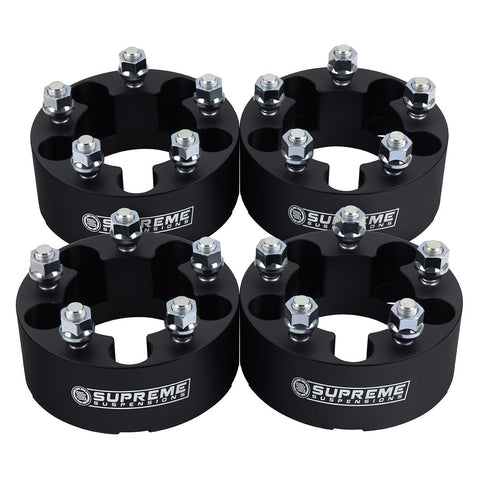 Features: Lug Pattern: 5 x 114.3 mm Stud Size: 1/2" x 20 Center Bore: 82.5 mm / 87.1 mm Installa...
While Mazda has always prioritized how their cars drive on pavement, the Mazda CX line of cars has always offered reliable off-road vehicles that their drivers will swear by. To help turn your Mazda into the best off-road vehicle it was meant to be, however, you'll want a set of Mazda wheel spacers. These non-hub centric wheel spacers allow you to reposition how your wheels sit under the fender of your vehicle, providing benefits like greater clearance when tackling tough terrain.
Wheel spacers for
 Mazda B-Series Pickups
Enhance your Mazda Pickups performance with Supreme Suspensions® 5 x 114.3 wheel spacers. We offer some of the best wheel spacers to improve your Mazda's handling, stability, and look. Increase fender to wheel clearance and install larger tires to transform your Mazda Pickup Truck. Whether you're looking to widen your stance or pick up some clearance to mount bigger tires, Supreme Suspensions® has you covered with our full line of the best Wheel Spacers for Mazda trucks.
Contact us today to learn more about our Mazda wheel spacers. Our experts will be happy to help optimize your vehicle and ensure it can handle any terrain.