2005-2023 Toyota Tacoma Full Suspension Lift Kit, Differential Drop, Sway Bar Extenders, Shims 4WD
Description:
Features:
2x Front Billet Lift Spacers
2x Rear Lift Blocks
2x Tapered Alignment Shims
2x Differential Drop Spacers
2x Front Skid Plate Spacers
2x Sway Bar Drop Brackets
4x

Premium Electrostatic Powder Coated U-Bolts

Installation instructions
IMPORTANT:
Will NOT fit 5-Lug models.
NOT RECOMMENDED FOR 2017 TRD OFF-ROAD MODELS OR 2018-2020 TRD PRO MODELS
2016+ Tacoma TRD models require upgraded Control Arms to accommodate the 3" Lift Spacer. Will not fit or work properly without the control arm upgrade. Only Lift up to 2.5" will work without the upgraded control arm.
An alignment is always recommended after altering the height of your vehicle.
Toyota Tacoma Suspension Lift Kits increase ground clearance. The extra clearance for the Lifted Tacoma allows you to install larger tires to gain additional height for better visibility. Larger off-road tires help improve off-road performance. Supreme Suspensions® offers 2", 2.5", and 3" front and 1", 1.5", 2", and 3" rear Toyota Tacoma lift & leveling options to enhance the clearance, performance, and look of your Tacoma.
Toyota Tacoma Lift & Leveling Kits
Our Pro-Billet series strut spacer lift kits for Toyota Tacoma are precision engineered from 6061-T6 aircraft aluminum, then anodized for a superior finish. The differential shims and drop spacer kit have been specially engineered to help correct the pinion angle of your vehicle back to factory specifications. Also, included in this kit is the sway bar relocation bracket which helps solve handling issues by moving the mounting base of the bar down and back slightly. Just the right amount to correct the range of motion and keep your vehicle handling the way it should. Billet aluminum is a great material for use in suspension applications as it has an immensely high strength to weight ratio along with a superior level of corrosion resistance compared to many other metals on the market.
NOTES: An alignment is always recommended after altering the height of your vehicle.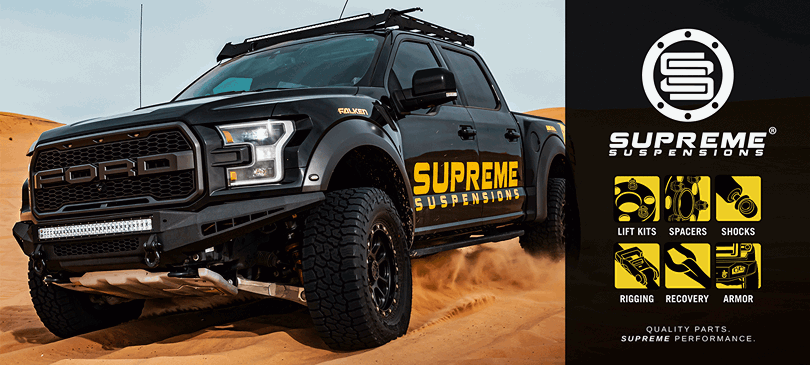 PRODUCT REVIEWS
Would recommend to anyone and everyone!!
Bought the 2.5" in the front and 1.5" in the rear lift kit. Absolutely love it. Super easy to install.