1987-1995 Jeep Wrangler YJ Front or Rear Add A Leaf Lift Kit 2WD 4WD
Product Number:
A4103 / JEWR87RL0020
Description:
Features:
2x Add-A-Leafs
Installation instructions
Jeep Wrangler YJ Suspension Lift Kits increase ground clearance. The extra clearance for the Lifted Jeep Wrangler YJ allows you to install larger tires to gain additional height for better visibility. Larger off-road tires help improve off-road performance. Supreme Suspensions® offers 1.5-2" Jeep Wrangler YJ lift & leveling options to enhance the clearance, performance, and look of your Jeep Wrangler YJ.
Jeep Wrangler YJ Lift & Leveling Kits
Supreme Suspension Add-a-Leaf rear lift kits for Jeep Wrangler YJ are precision engineered to lift your truck and increase your towing capacity. Our leaf springs are formed from high-carbon, high-silicon steel which has been hardened and tempered to aid in spring shape retention. This ensures that the spring will not sag, or have its arc deform over time due to heavy loads or severe off-roading conditions. Depending on the condition of your spring pack, our add-a-leafs will raise the rear by 1.5-2". This kit comes complete with high grade hardware including extended spring center pins.
NOTES: An alignment is always recommended after altering the height of your vehicle.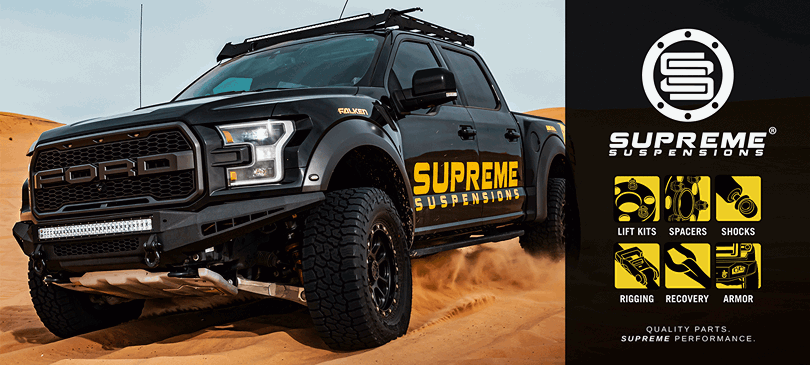 PRODUCT REVIEWS
Other fine products