1987-2011 Dodge Dakota Add A Leaf Rear Suspension Lift Kit 2WD 4WD
Product Number:
A5732 / DGDK05RL0020
Description:
Features:
(2x) High-Strength Carbon Steel Add-A-Leafs

(4x) Vibration Poly Isolator Pads

Installation instructions
Dodge Dakota Suspension Lift Kits increase ground clearance. The extra clearance for the Lifted Dodge Dakota allows you to install larger tires to gain additional height for better visibility. Larger off-road tires help improve off-road performance. Supreme Suspensions® offers 2" Dodge Dakota lift & leveling options to enhance the clearance, performance, and look of your Dodge Dakota.
Dodge Ram 2500 Lift & Leveling Kits
Supreme Suspensions Add-A-Leafs (Long, Short or Packs) for Dodge Dakota are Crafted with machine tempered Spring Steel and then CNC precision is used to ensure that they perfectly fit each and every vehicle we designed them for. Not only does our manufacturing process increase their strength and comfort, but gives them an outstanding performance ability and the highest quality on the market. Our Leafs are engineered to lift your truck and increase load and towing capacity. Depending on the condition of your spring pack, our add-a-leafs will raise the rear of your truck by 1.5-2". To ensure that our add-a-leafs have the same lifetime warranty as all our other parts, we crafted a proprietary coating that prevents decay and oxidation, but allows the leafs to naturally flex to the fullest extend without worry of the coating cracking and flaking off, unlike competitors Add-A-Leafs.
Note: 
*An alignment is always recommended after altering the height of your vehicle
• 21.5" Long x 2.5" Wide Helper Springs

• Rear Lift Height: 1.5" to 2"*
*The overall Lift Height Achieved is influenced by your truck's spring pack condition.
Supreme Suspensions Rear Add-a-Leafs are manufactured from heat treated & tempered high strength spring steel, precision laser cut for outstanding performance and quality. Each leaf spring is flex powder coated to prevent cracking, corrosion and rust and includes vibration poly isolator pads for quiet and smooth ride. Our Add-A-Leafs are designed to provide an evenly distributed spring rate, improve the common factory leaf sag caused by heavy loads and also enhance vehicle reliability when towing.

NOTES: An alignment is always recommended after altering the height of your vehicle.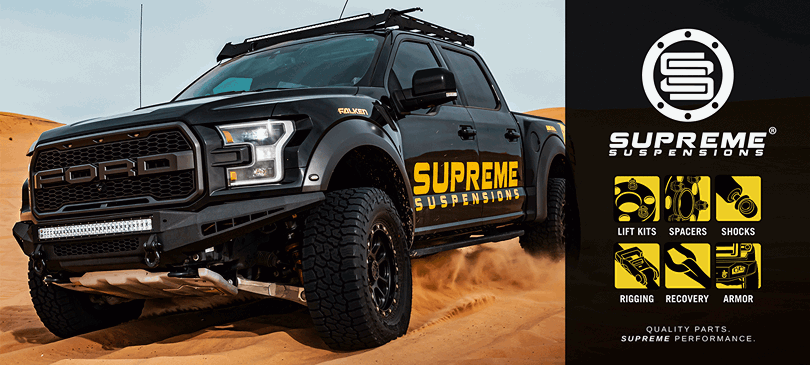 PRODUCT REVIEWS
Amazing Product
I've got a 2000 Dodge Dakota with the 5.9L engine I use for towing my RV. I found it hard to find quality lift kits other than body lifts. There are some companies that sell blocks for the rear end and some torsion keys but they all looked cheap and blocks weren't going to help the rear end from sagging while towing.
Enter Supreme Suspension. Their torsion keys are super high quality and they offer add a leaf kits for my Dakota. I bought one of their rear add a leaf kits that gave me about 3" of lift in the back and a set of torsion keys set to 2.5" in the front.
Amazing product and great company to work with.