1998-2009 Mazda B-Series Pickups 4WD 1-3" Front Torsion Keys + 2" Lift Shackles Including Torsion Key Unloading Tool
Description:
2x Front Lift Steel Torsion Keys
2x Rear Lift Shackles
Precision CNC Machined for Outstanding Performance and Quality
Proprietary Protective Coating to Prevent Oxidation, Corrosion & Rust
Installation Instructions
 Our Max-Torsion Key Lift Kits are engineered with twice the strength of the factory system and precision indexed to lift your truck without sacrificing ride quality. This kit replaces your factory torsion key and is precision indexed to lift and level your front end any amount from 1" to 3". The Heavy Duty Steel Lift Shackles will lift the rear by 2", and are designed to work with your factory bushings to provide a smooth comfortable ride. Supreme STEEL Lift Kits are forged, cold-rolled, and machined materials with highest strength ratings, and are then  coated to prevent rust even in the toughest weather conditions. Our kits install in only a few hours and do not require any cutting or welding, making them one of the easiest and safest kits on the market.
NOTE: * Front torsion keys are adjustable anywhere from 1" to 3". A torsion bar puller (can be rented at most chain auto stores), or 5 ton gear puller is required for install. An alignment is always recommended after altering the height of your vehicle.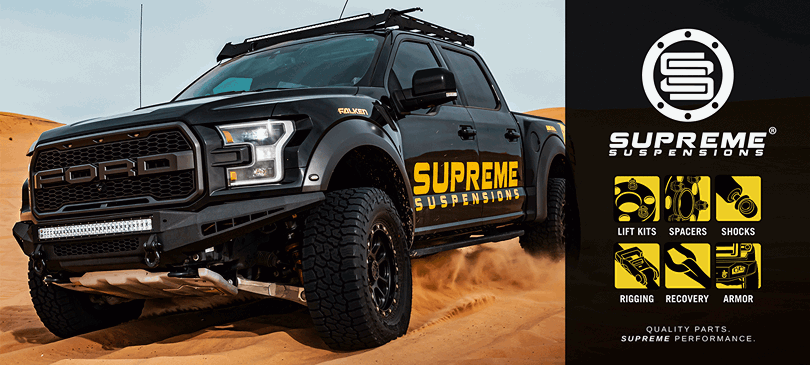 PRODUCT REVIEWS
Other fine products