2.5" Front 2" Rear Lift Kit For 2016-2017 Chevy Colorado Tie Rod Reinforcement
Description:
*Will not fit ZR2 Models
**FOR 2018+ CHEVROLET COLORADO REAR LIFT SHACKLE COMES IN CONTACT WITH THE EXHAUST PIPE. IF YOU FEEL YOU CAN WORK YOUR WAY AROUND THIS, THE PART WILL WORK TO LIFT 2018+ COLORADOS AS INTENDED.
2x Front Steel Strut Spacers
2x Rear Steel Lift Shackle
2x 

Front Cold Rolled Steel Tie Rod Reinforcement Sleeves

Installation Instructions
Our Pro Series Colorado Full Lift Kits are precision engineered to lift and level your truck for that truly customized ride. The front strut spacers are designed to bolt directly to your factory strut dampers while the rear shackles mount seamlessly to your factory leaf springs spring using pre-existing factory mounts. We specially construct this full kit from High-strength Carbon Steel for the highest quality and to provide superior strength along with enough flex to maintain your stock ride quality.
NOTES: An alignment is always recommended after altering the height of your vehicle.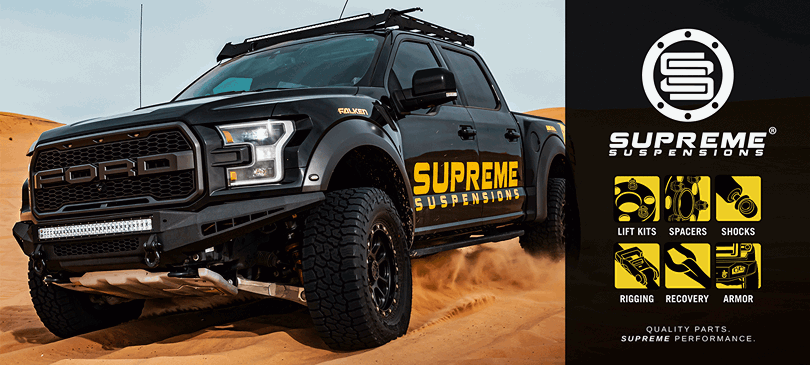 PRODUCT REVIEWS
2.5 Front/2 in rear on 2017 Chevy Colorado
I absolutely love this kit! After watching all the installation videos, me and a buddy took on the install of this kit in the driveway. It took us, who are inexperienced, a little less than 4 hours to put on the 2.5 in front spacer kit, the 2-in rear shackle kit, and the tie rod reinforcement sleeves. Overall, it was an easy enough install. The hardest part was getting to some of the shock mount bolts for the front. I did not take off the hub for the front axle. With a little bit of maneuvering, we were able to get the shock out of the vehicle so that we can place the spacers on. But I could see where taking off the axle nut would make some sense. I love the way it looks, factory feel with the ride, and a great addition to the truck.
2017 Chevy Colorado
Purchased this kit for my 2027 Chevy Colorado Z71 4wd. Followed the video they have on YouTube. Worked out great! Easy to do. The only thing I would say is that outside of normal tools, you will need a 35mm socket for the cv axel nut in the center of the hub, and a 21mm wrench and socket for several areas, and a 22mm wrench or socket for the new hardware.