2009-2014 Ford F150 Front Lift Spindles Kit 2WD
Description:
2x Front Lift Spindles (Driver + Passenger)
2x Extended Brake Lines
IMPORTANT: Our Lift Spindles are designed to lift the front end of your F150 by 4". The 4.5" Lift Kit includes 2x Steel Strut Shims for additional 1/2" lift, and the 5" Lift Kit includes 4x Steel Strut Shims for additional 1" lift.
✔ Compatible with 17" Custom / OEM Wheels or larger with 6.25" backspacing or less.
✔ Clears 35" x 11.50" tires with 8"-9" wide wheel.
(!) Wheel/Tire Selection may require minor trimming for optimal fender well clearance.
(!) Wheels with less than 4.5" of backspacing, or wider than 9" are NOT recommended.
We are proud to offer you our NEW Lift Spindles made out of ductile cast iron, a durable, fatigue-resistant metal that provides high strength, flexibility, and durability due to its unique microstructure. Each spindle was machined to exact OE specifications and finished with a proprietary powder coat for maximum resistance against corrosion and rust.
We completed our kit with one set of extended brake lines designed to replace stock rubber brake hoses on vehicles that have been lifted 4" or more. From structural integrity to quality hardware, we have you covered, so please install with the utmost confidence!
NOTES: An alignment is always recommended after altering the height of your vehicle.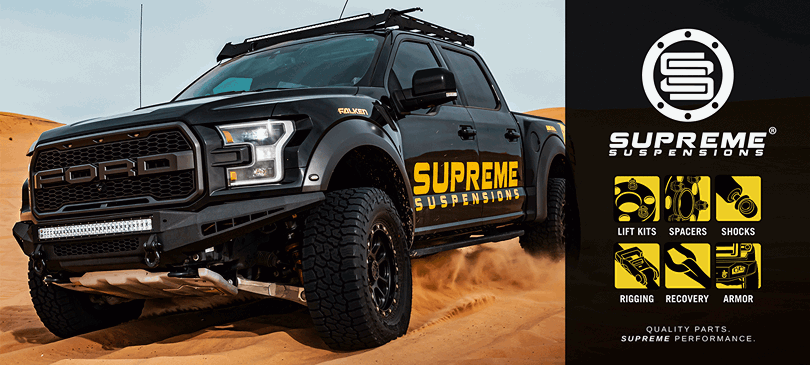 PRODUCT REVIEWS