1984-2001 Jeep Cherokee XJ Front Upper Adjustable 0-8" Control Arm Kit
Product Number:
A7174 / JECH84UPRARM
Description:
Includes 2 Adjustable Front Upper Control Arms
OEM Control Arm Replacements to Accommodate 0-8" Lift Kits
Built from Heavy Duty Tubular Carbon Steel to withstand any road or off-road conditions
Ultra Strong Construction Using TIG Welding, Extra Thick Threads and Massive Lock Nut Adjuster
Performance Proprietary Dual Layer Coating to Protect against Rust and Corrosion
Features High-Density Energy Suspension Bushings for extra endurance
Our Front Upper Control Arms are the key to a superior ride. The adjustability from our control arms allow you to dial in your Jeep's suspension for optimal on and off-road performance. Supreme Control Arms are designed and crafted from Max Strength carbon-steel and fitted with high density polyurethane bushings, providing the perfect balance of control and comfort. Install for the whole kit can be completed in 2-3 hours using hand tools.
NOTE: An alignment is always recommended after altering the height of your vehicle.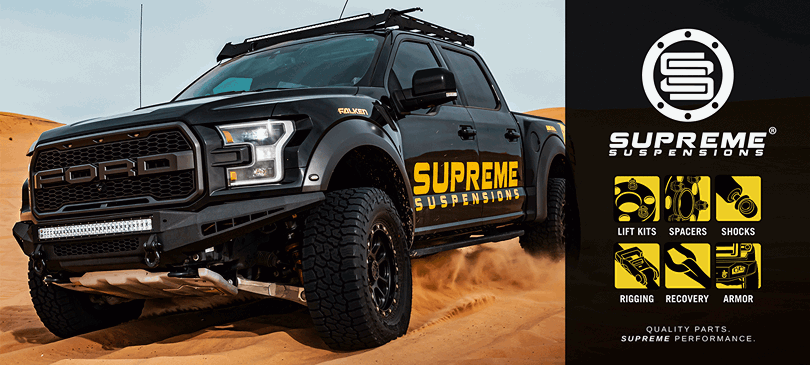 PRODUCT REVIEWS
Tested Durability!
Just another component to my never ending build. Love the quality and price. No fancy designs or logos put on their products…just quality engineered and tough. I have several parts on my
XJ and if they'll handle my abuse then they'll for sure handle yours. Out of several orders, haven't been short a single bolt, nut, or washer. Keep the fancy logos and neon colors, I like the functionality/durability over flashy….but will be more than adequate for a mall crawler too lol